I don't know about you, but things have been CRAAAAAZY around our house this year! We moved from NM to Utah, lived with my parents for a few months, moved into our new place while Hubby is remodeling the kitchen, and downsized BIG TIME. Needless to say, our kitchen is almost put back together, our house is almost unpacked, all the boxes that need to go back to storage are almost back, the storage unit is nowhere near organized, and I have a new part time job on top of all that! Yikes! I am looking for simplicity in my life this holiday season! But, first: its time to order Christmas cards! 4 new designs this year brings your choices to 37! I am still booking sessions to grace your Christmas cards! So let me know what I can do for you!
Custom Christmas Cards
Includes: (25) custom 5x7 (or 5x5) cards with envelopes Pricing is for standard paper. A $3.00 up-charge per set will be applied for upgraded paper. Extra sets (of 25) available at discount.
1- Pick your card number. Card pricing is listed down below.
2- Email me: TeresaHenrie@gmail.com and include:
2- Text info (what you want your card to say as well as all spelling of names).
3-High resolution picture(s) that you want included.
4- Paper choice: standard, linen, watercolor, recycled.
5- Any other info that you think pertinent.
3- I will email you a digital proof for your approval.
4-Once you have signed off I will send you a paypal invoice.
5-Once paid I will send it to the printers and it will be delivered in 1-2 weeks. Home delivery is an extra $7.00.
Cards #1-17 & 34-36: flat/2 sided $40 for the first set. $30 any additional set.
Cards #18-26: folded. $50 for the first set. $40 any additional sets.
Cards #27-29: scalloped. $50 for the first set. $40 any additional sets.
Cards #30-33 & 37: trifold. $60 for the first set. $50 for any additional sets.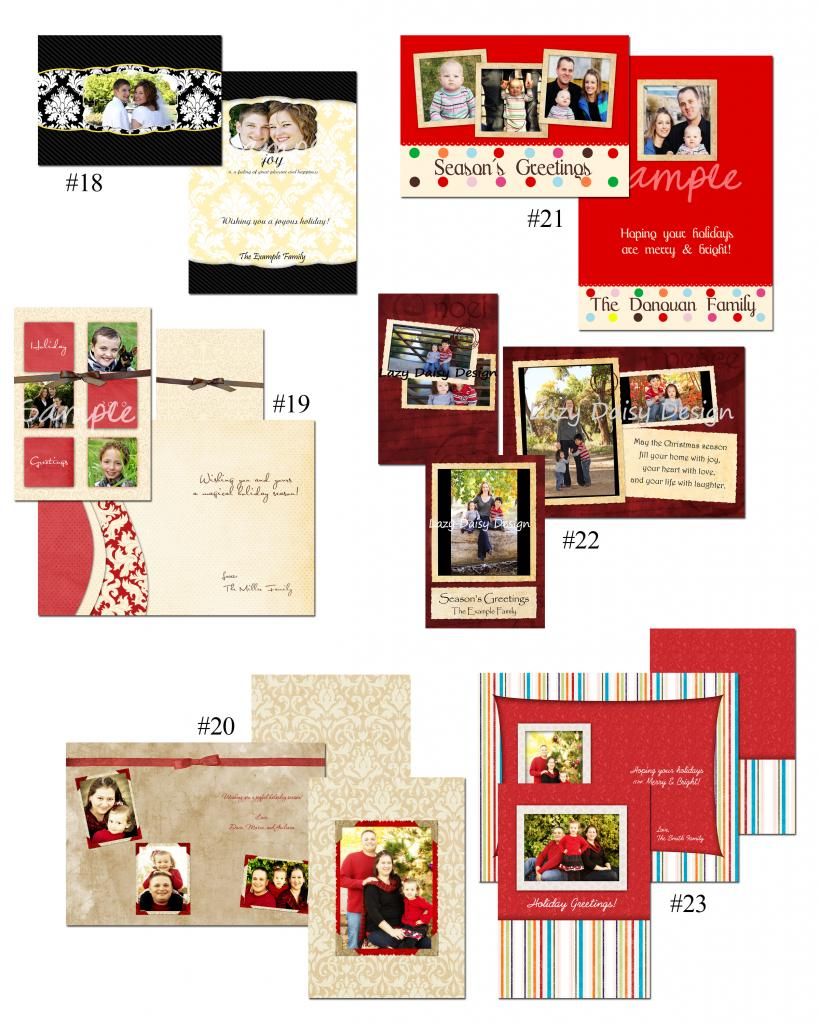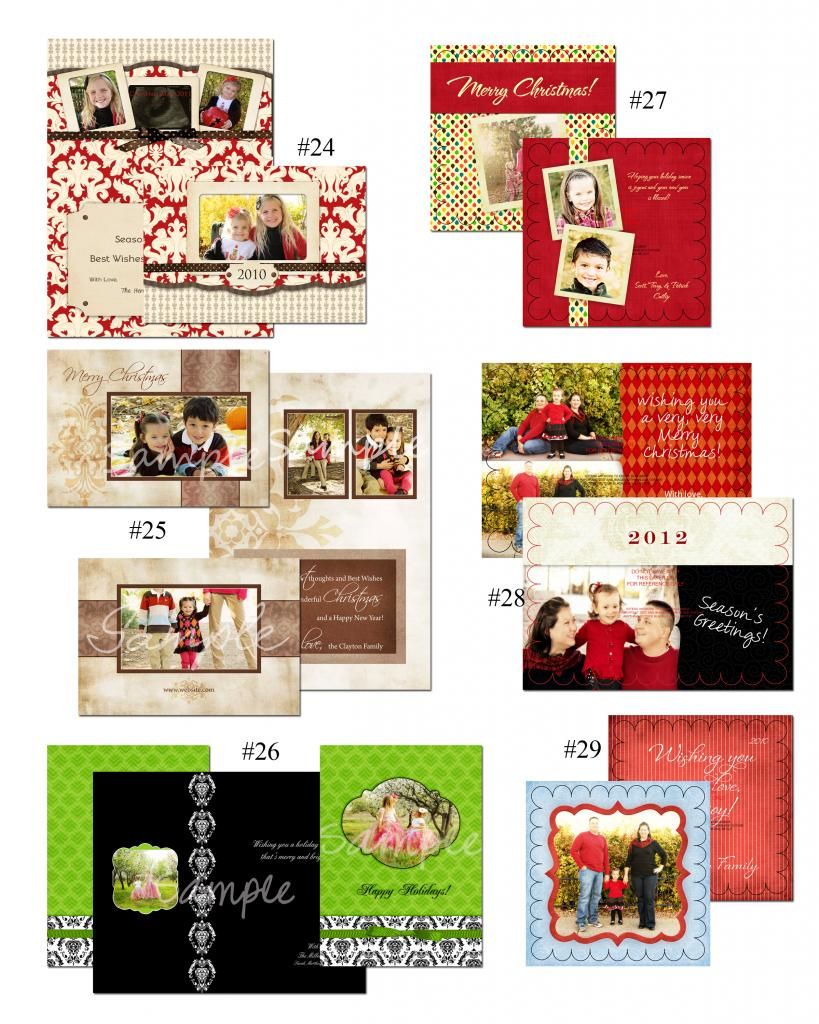 I also do total custom cards. These are priced on a job basis. If you are looking for something totally unique email me with: size, style, colors, etc. And I will get back with you on the price.
Thank you!!